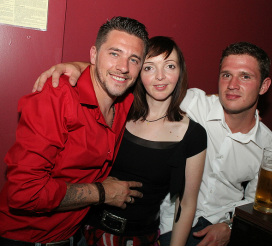 No one wants to look like a Salsa club newbie, and as long as you dress in clothing that's casual, cool and comfortable -- well, and don't tuck a big flower behind your ear -- you're sure to look amazing.

What? A giant hibiscus is the focal point of your outfit and now you've got nothing?

In that case, proceed to the list of dos and don'ts below; they've been crafted to guarantee your Salsalicious success.

Salsa Clothing DON'Ts: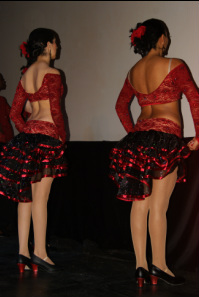 1. DON'T Do "Salsa" Costumes

Unless you want to look like you're starring in a '50s review at the Tropicana, stay away from anything labeled "Salsa" clothing because that perfect little "Salsa" dress is almost guaranteed to be red (good) and have a giant ruffle running from top to bottom (bad).

Trust me on this one – unless you are performing on a Salsa team, you won't get the kind of attention you're after.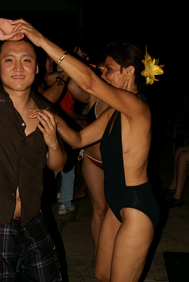 2. DON'T Forgo All Boundaries

You absolutely want to wear something cool and that means baring skin. And that's perfectly fine.

There is a line, however. Since the Salsa community is small, have some fun and show a little skin but do your reputation a favor and keep it rated PG.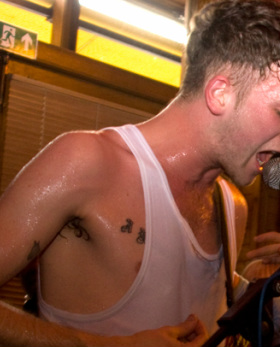 3. DON'T Be A Sweat Ball, Gentlemen

Everyone sweats, and if a woman is drenched, it means she's probably a good, highly sought-after dancer. For some reason though, sweaty men are a different story.


Guys, if you tend to perspire profusely, don't sit around in a soggy shirt all night. Be stealthy about hiding your sweaty suave by leaving a few "Salsa" shirts in the car -- all in the same color.


Salsa Clothing DOs: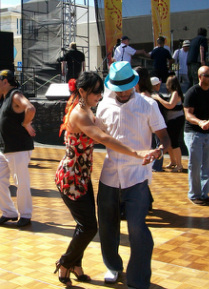 1. Do Stay Current

Many "club" clothes work well in the Salsa clubs but there is a certain "style" that is more prevalent in Latin clubs. For men, button-down shirts with jeans or slacks are the norm while for women, a cami or club top and skinny jeans will always look good.

Dresses work too but it is harder to get that certain "look" right. The bright spot is that once you dance well, you can get away with wearing anything.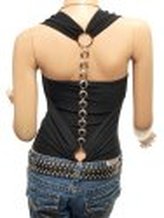 2.
Do
Stay Cool
Since the dance floor gets hot, crazy-sexy-cool is the name of the game, and overall, sleeveless tops and strappy dresses work best.
Tip: If the thought of skirt-flying, bare-legged dancing brings on a bout of shyness,
nude fishnets
may be a good option. Not only do they breathe, they provide leg and tummy support, and, well, extra coverage of female bits too.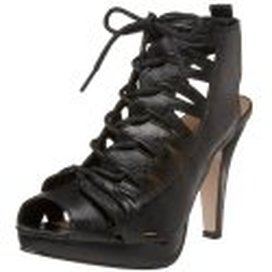 3.
Do
Stay Stable
While floor-sticking shoes slow down your turns, shoes that fly off are just embarrassing. That's why good Salsa dance shoes are a key to good Salsa dancing. While the
suede-bottomed shoes
designed for Salsa dancing are a dancer's favorites, they might not suit your fashion tastes.
If that's the case, there are lots of platform shoes that will stay firmly on your foot. With a little shopping, you're sure to find the perfect shoe that will allow both your outfit
and
your dancing to shine!
Before you hit the stores, take a look at Genovia Dance's
Salsa Clothing
or the other Salsa clothing sites below. Just
remember to stay away from anything that screams "fruit headdress optional" and you'll be fine.
Happy Dancing!
---
Tags: what to wear salsa dancing, salsa clothes, salsa clothing, what to wear to dance salsa, salsa dancing clothing, salsa dance clothing, salsa dancing clothes, salsa dance clothes