Instructors Elliott Genovia and Cara O'Neill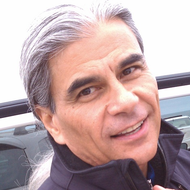 Taking his first Salsa dance lesson in 2000, Elliott was immediately hooked. Elliott continued to train with many highly regarded performers, including Ricardo Tellez, Gary Johnson, Isabelle Rodrigues, Salomon Rivera and Raul Ante, as well as local instructors.

While Elliott be found teaching at Genovia Dance in the evenings and on weekends, during the day he manages the Performing Animals Welfare Society ("PAWS") Galt facility. He formerly taught at several well-known dance studios and his Salsa Performance Team has also been seen performing at many local events.
---
...and then Elliott married his dance partner and co-instructor, Cara O'Neill...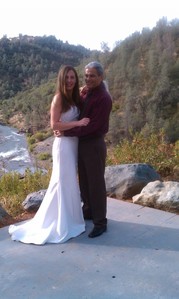 ...and on October 16, 2010, "Dancing with Elliott" became "Genovia Dance."

Many years ago, Cara studied jazz dance with well-known area teachers such as Ron Cisneros and Pepper Von. She has also trained with local and bay area Salsa instructors, but of course, now she happily dances with Elliott.

In her real life, she is an attorney practicing at the Law Offices of Cara O'Neill in the areas of Civil Litigation, Estates and Trusts and Bankruptcy.
---